Basketball
2021 Basketball
Our 2021 girls basketball team won the CSRA Athletic League Championship.  The girls posted a 16-0 record.  We defeated T.J. Elder Middle School for the Championship.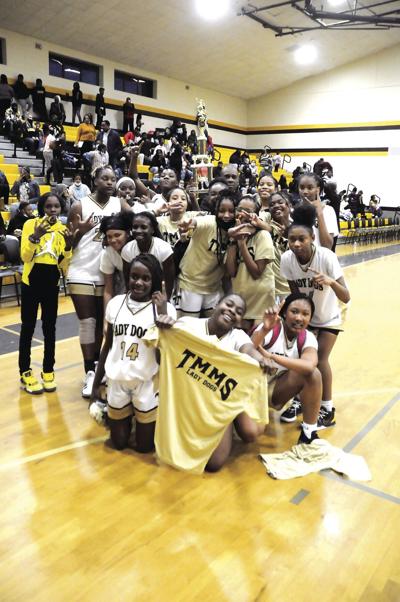 2020 Basketball
Covid-19 cut our season short in 2020,  but we were still able to compete in the playoffs.  Our TMMS boys are the 2019 Region Basketball Champions!  We finished with a record of 16-0.  Before winning the championship in 2019 our boys basketball program had been the region runner-up for 4 consecutive seasons! 
Our girls program is on the rise.  We made the playoffs for the third consecutive season in the 2020 Covid-19 shortened season.  We were the region runner-ups in 2019 with a 15-1 record.  We reached the playoffs in 2018 but we were eliminated in the first round.  Thank you for your continued support of our basketball programs!
.